CUT TO THE CHASE and INSIDE THE ROOM (Gotham Books)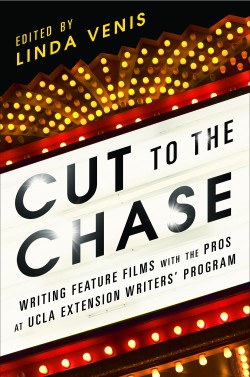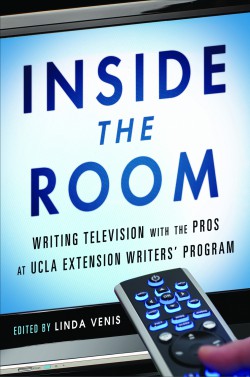 UCLA Extension's acclaimed Writers' Program offers the most comprehensive array of film and TV writing classes in the world, all taught by working film and TV professionals.  For many students it's a life-changing experience.  Doug Ellin, the creator of Entourage, took classes at Writers' Program.  So did Academy Award winners Gavin Hood (Tsotsi) and Earl W. Wallace (Witness); screenwriter–director Stuart Beattie (Pirates of the Caribbean; Collateral); and TV writer Alexa Junge (United States of Tara, Big Love, Friends). These successful writers are just the tip of the iceberg; it's hard to find anyone in the entertainment industry who hasn't taken at least one class there.
Edited by Linda Venis, longtime director of the program, CUT TO THE CHASE and INSIDE THE ROOM offer the Writers' Program experience in book form, taking aspiring writers through the full process of creating, writing, and marketing feature film and TV scripts. Each chapter is written by a different expert.  Collectively, these award-winning instructors have thousands of hours of experience; their credits include TV series such as The Simpsons, Mad Men, House, Battlestar Galactica, Homicide, Frasier, Everybody Loves Raymond and Raising Hope and feature films such as Liar, Liar, Heartbreakers, Beetlejuice, The Addams Family, The Mothman Prophecies, and Asylum.