LEXI JAMES AND THE COUNCIL OF GIRLFRIENDS (Avon) and LOVE, LIFE AND LINGUINE (Avon)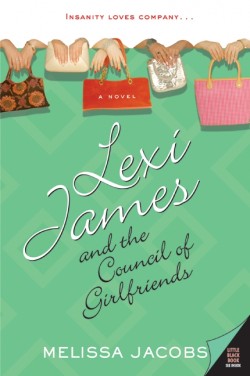 Melissa Jacobs is the senior editor of Inside magazine and a regular contributor to Delaware Today, Main Line Today, Jewish Exponent and the Gazette, the alumni magazine of the University of Pennsylvania.
But before any of that happened, Jacobs was a successful public relations consultant with a swanky apartment, lots of shoes, and a feeling that she had not yet found her true calling. Writing a dating column for a Philadelphia magazine reignited Jacobs's long-held but long-forgotten love of the written word. Soon after, she abandoned her career and A-list life and moved into her mother's basement to work on what became her first novel.
Filled with her strong yet unfounded faith in the rightness of her path, Jacobs penned a query letter to Betsy Amster and attached the first five pages of her manuscript. Jacobs waited. She prayed, did yoga, and dreamed. She waited some more. Then, she got a letter from Amster. She had plucked Jacobs from her slush pile.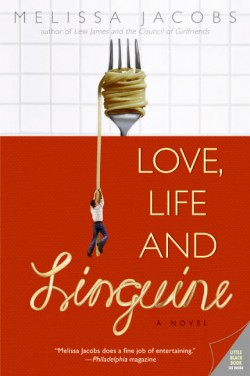 Four months later, Jacobs found herself with a two-book deal with Avon.