CRAFTY SCREENWRITING: Writing Movies That Get Made (Holt) and CRAFTY TV WRITING: Thinking Inside the Box (Holt)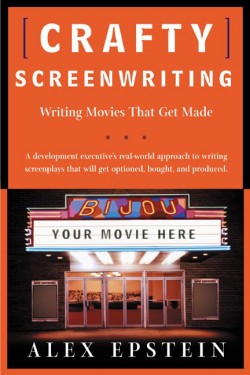 Alex Epstein is a writer for movies and television.  He was nominated for a Jutra and won a Canadian Comedy Award for his work on the comedy BON COP BAD COP, which broke the box office record for a Canadian movie. He also co-created the TV series NAKED JOSH; it ran three seasons and won him two Canadian Screenwriting Award nominations.
His first book, CRAFTY SCREENWRITING, came out of ten years as a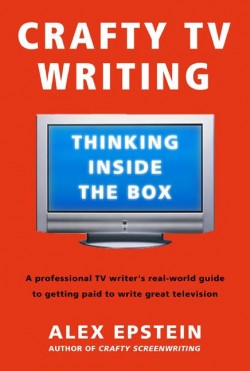 development executive in Los Angeles. His second, CRAFTY TV WRITING, came out of his TV career. He writes a popular blog about screenwriting, Complications Ensue. A native New Yorker, Epstein is a graduate of Yale with an MFA from UCLA's School of Theater, Film and Television. He lives in Montréal's Old Port with his wife, Lisa Hunter, also an author and screenwriter, and their two kids.